Minimize blisters and sores while hiking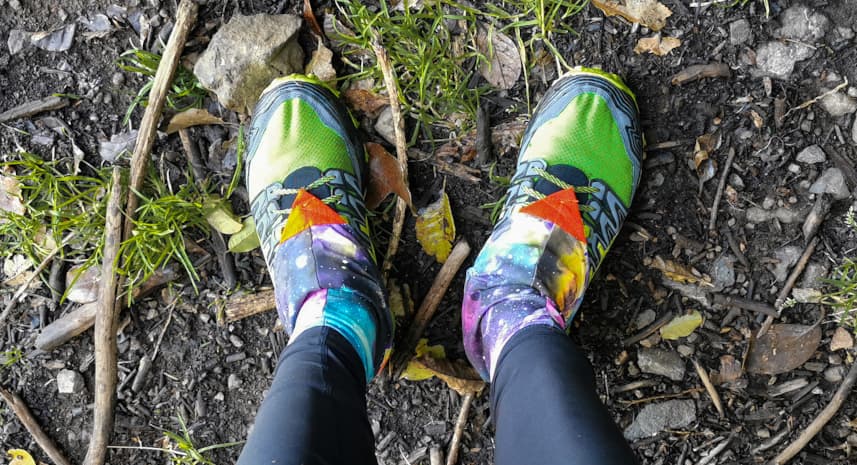 Gaiters serve as protection from pebbles, sticks and other annoying companions while hiking. These range from Ultralight Gaiters that rise just above the ankle to the extreme heavy-duty gaiters that are knee high. In most cases, the short thin gaiters should suffice for thru-hikes. The purpose of the gaiters is to keep small debris from entering the shoes. Pebbles, sand and more cause increased friction on the feet which in turn leads to more blisters. More frequent stops to clean the shoes is another consequence.
A very wise investment. Unfortunately, many of the popular Gaiters are not very stable and need to be replaced frequently.
Many of the Ultralight varieties are not compatible with large hiking boots. In addition, some require Velcro at the heel of the shoe for attachment.
The Dirty-Girl Gaiters are extremely popular with thru-hikers, but require shoes with Velcro at the heel. However, with epoxy glue, this can be added yourself.
The Outdoor Reasearch Wrap will work with most trail running shoes.
Some outdoor gear manufacturers like Sea to Summit and OR also offer sturdier gaiters for heavy brush. These usually fit with boots and trail runners.