Comparison of waterproof and breathable laminates for jackets, bivouacs, etc.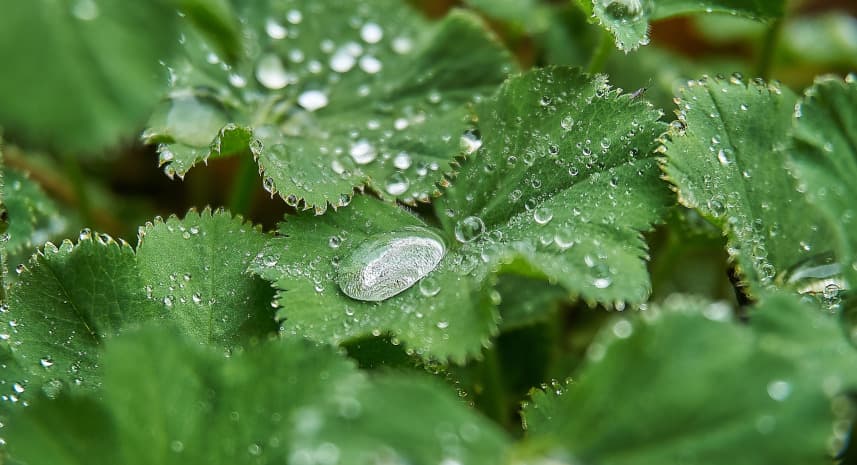 Gore-Tex is a membrane made of PTFE (Teflon). The Teflon is stretched so that billions of small holes are formed. The new porous material is then called ePTFE (e for expanded). This creates about 1.3 billion pores per cm2, each with a diameter of about 1/20,000th of a drop of water, but about 770 times larger than water vapor molecules. This means that no water can penetrate, but the internal water vapor can escape to the outside. There are Gore-Tex in different laminates the standard consists of 3 parts.
Outer layer: fabric protects Gore-Tex membrane and is treated with a DWR sealant.
Gore-Tex membrane: The waterproof / breathable ePTFE layer
Inner layer: PU membrane protection of the Gore-Tex membrane. The layer wicks sweat away to the outside (towards the Gore-Tex membrane) and thus only works when it is damp.
Gore-Tex Pro
The Pro version is based on the same principle as the standard version. However, a Micro Grid fabric layer developed by Gore is used for the inner layer. This protects the Gore-Tex membrane better and at the same time allows more water vapor through which makes the jacket a little more breathable. In addition, this does not have to be wet first to transport the water vapor. Further, the Pro version each uses a very strong outer layer for tough applications (often 80-100 denier fabric).
eVent
Is based on the exact same principle as Gore-Tex but does not use an inner PU membrane, but a 10-15 denier fabric that does not need to get wet before the water vapor can be transported away. Similar to the Gore-Tex Pro variant. The downside to this is that it makes the membrane less protected from oil/grease and thus should be washed more often.
Ascentshell (from Outdoor Research).
This product has been distributed by Outdoor Research since 2016. However, the principle behind it builds on the same one that has long been used by DuPont for Tyvek (waterproof and breathable home insulation). It is the method of Electo/Nanospinning. This involves creating a random "net" of thread that is layered countless times, creating pores for vapor to pass through but smaller to not allow water to pass through. The principle is also explained in this video: Electrospinning of nanofibers at Ghent University for various novel applications.
Futurelight (from The North Face).
Based on the same principle as Ascentshell of nanospinning.
The North Face specific explanation of nanospinning: The North Face FUTURELIGHT - THE PROCESS.
There are many more technologies. Many are based on the same principles. Basically, it's always a tradeoff of which is the best material for which purpose between: waterproof, breathable, windproof, warm, durable and weight is always a tradeoff.
Further, it is important how good the construction of the final product is. For example, how reliable are the seams sealed or how does the design affect rain.
DWR (Durable water repellent)
This water repellent chemical treatment is used to make the outer fabric of a waterproof and breathable material hydrophobic. For this purpose, a chemical substance is used which coats the fabric threads of the outer material. We know this from grassy meadows where water drops roll off the surface.
Without this coating, the outer fabric can become soaked with water, resulting in significantly less breathable material (called wet-out). Protection against water penetration is not affected by damaged DWR, because the waterproof membrane itself is not damaged. However, you will get significantly wetter due to sweating and the reduction of water vapor dissipation to the outside.
The coating must be renewed from time to time. Often, washing (with specific detergent such as Nikwax or Grangers) and gentle drying according to instructions is sufficient to reactivate the DWR coating. This washes out the oils and dirt that affect the coating. Sometimes, however, a new DWR coating must be administered. Here, for example, "Nikwax TX Direct Wash-IN" in the washing machine or the "Spray-On" can be used.
Wash-In: Is best suited for single-layer waterproof or water-repellent fabrics. For example, a single layer softshell jacket or tent.
Spray-On: Is best suited for multi-layer fabrics where only the outer layer is to be treated (example Gore-Tex). It is often explicitly stated that these laminates should not be treated with Wash-In DWR in order not to affect the membrane and inner layer.
Water column
Is usually given in millimeters (for example 20'000mm). The higher this value, the denser the material. The value corresponds to the water pressure in bar. 10'000mm corresponds to about 1 bar of water pressure. This means that when, for example, raindrops slide over your butt, the pressure to push the water inwards (water pressure/bar) is very low. However, if you now sit on a wet stone, the pressure increases markedly. The same principle applies to the tent floor, for example. An empty tent with a water column of 1000mm may withstand the water underneath. But if you lie in it, the pressure of the water rises significantly higher, so that under certain circumstances the water presses through at a low water column. In Switzerland a material is waterproof from a water column of 4'000mm. In Germany, from 1,300mm.
Breathability
Is defined according to MVTR (Moisture Vapour Transmission Rate) and/or RET (Resistance to Evaporating Heat Transfer).
MVTR indicates how much water vapor can penetrate a square meter of material surface within 24 hours. The higher this value, the better the breathability of the material.
MVTR 15'000 to 40'000g/m²/24h: Very good or extremely breathable. Comfortable at higher activity levels.
MVTR 10'000 15'000g/m²/24h: Good or very breathable. Comfortable at medium activity level.
MVTR 3'000 10'000g/m²/24h: Satisfactory or breathable. Uncomfortable at high activity levels.
RET indicates the resistance of the material surface to water vapor. The lower the value the lower the resistance and thus on higher the breathability.
RET< 9 = extremely breathable fabric
RET <12 = very breathable fabric
RET < 20 = breathable fabric
RET > 20 = slightly to not at all breathable fabric.
Unfortunately, manufacturers are free to give your approximate waterproof and breathability ratings.
The materials below were tested under a specific lab test (JIS L 1099 B1) and published by user Stephen Seeber (@crashedagain) on Backpacklight.com. Results are provided for comparison (relative to each other) and are without warranty.
| Material | Lab test Waterproof in mm | Lab test Breathable in MVTR | Official specification Waterproof mm | Official specification Breathable |
| --- | --- | --- | --- | --- |
| Gore-Tex Pro | 30000+ | 2869 | 28000 | 25000 |
| eVent 3L | 30000+ | 2910 | 30000 | |
| Ascentshell | 16170 | 3060 | 15000 | 30000 |
| Futurelight | 16416 | 3780 | ? | 75000 |
| Pertex Shield | 18280 | 1500 | 20000 | |
| Polartec Nanoshell | 16170 | 2940 | 10000 | ? |