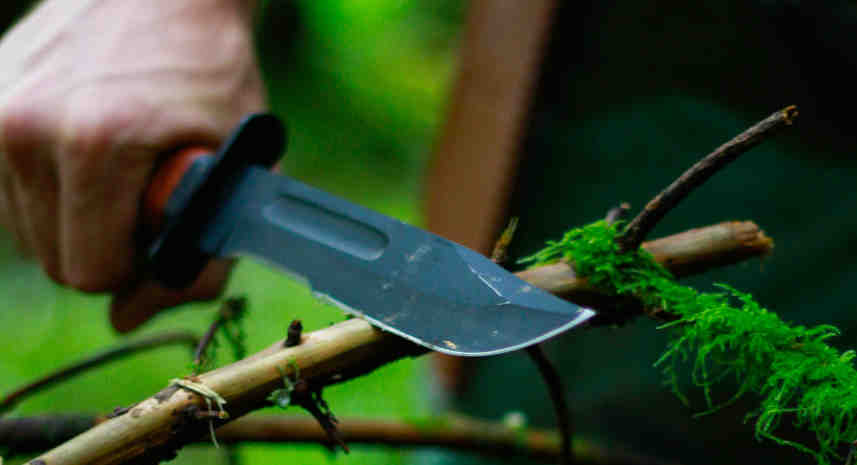 For longer outdoor adventures you will need the Bear grylls axe, the Bear grylls knife and a strong paracord rope in case you have to abseil somewhere. In no case forget the folding shovel. The 4 KG extra weight is certainly well invested.
In reality, the mini Swiss Army Knife is enough to cut cheese and salami and an abseil down would be equivalent to a suicide attempt anyway. Most official hiking trails are sufficiently developed.
The series Adventure Survival and co. have done a great job of making a long hike look like a struggle for survival.
The real problems on the trail are more swollen feet, blisters and the mental battle with the rain and mosquitoes. A fight with bears and wolves may be considered rather unlikely.
Recommended Outdoor Knife: