Gasoline stove from metal can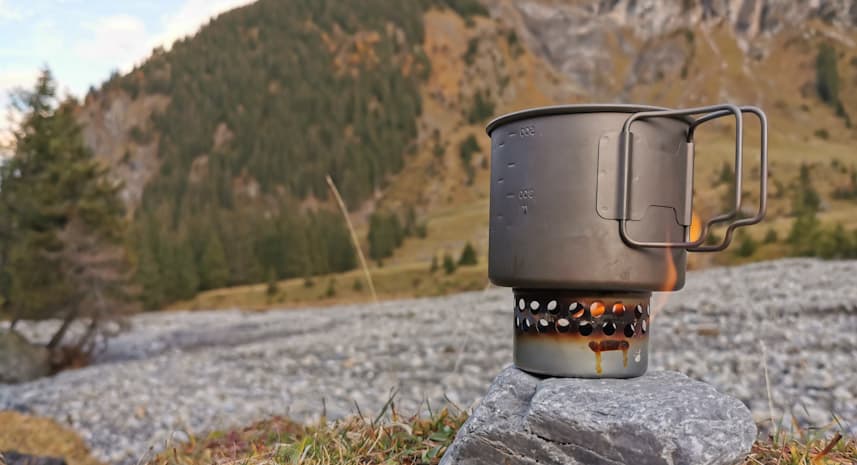 Widely known, the cheap gasoline stove reached thanks to Andrew Skurka (Video: Andrew Skurka DIY stove). It was probably originally created by Jim Wood. It is a simple, lightweight and inexpensive alternative to gas stoves. I use it as a backup for longer hikes since I usually eat cold but am glad for a warm meal now and then.
The Fancy-Feast-Stove is filled with a little methylated spirits and the pot with water is placed on top. The exact amount of alcohol takes a little estimating and trial and error in the beginning to get the amount of water in the pot to boil.
Making
Eat or chow down on the can contents (depending on taste preference) and clean it well. Starting at the top edge, punch a hole in each at about 6-7mm intervals with the punch pliers.
For the second row, punch another hole between each spacing of the top row.
According to Jim Wood and his countless trials, this is the best pattern. After several self-experiments, I can confirm this. The Fiskars medium circle punch makes holes that are too small. The fire goes out all the time.
For assistance, the very good video (linked above) by Andrew Skurka can be used as a visual guide.
Note.
It is recommended to take a windbreak made of folded aluminum foil.
The advantage of this simple solution is that if the stove gets bent, you can simply bend it back. My Ultralight end product weighs just 17 grams.