Spend 7 days on the water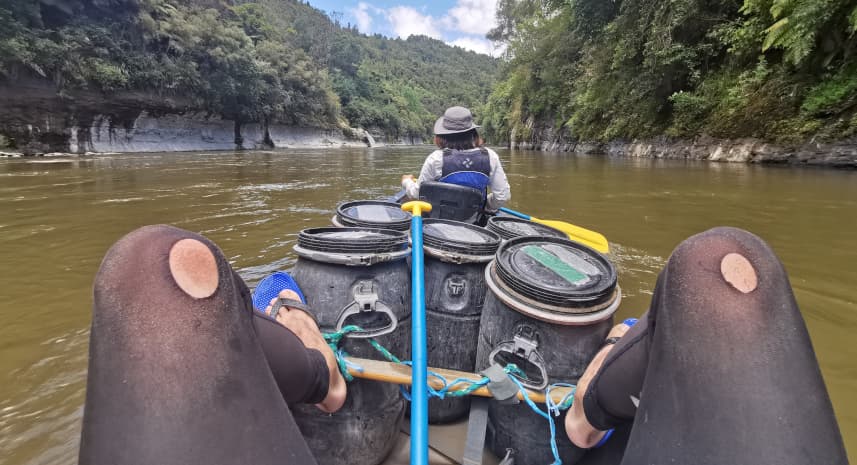 The start is in Taumarunui and the end in Whanganui. The alternative is to first walk a few days further south and then book only a 2-3 day canoe trip. However, especially the first few days are absolutely breathtaking. The last days are less spectacular. The price in our case was even the same for 2-3 days or 6-7 days.
Important: Some camping spots on the river trip are mandatory to book. This was booked for us through the canoe company we used for the kayaking and seems to be a common procedure. So you obviously don't sleep on the kajak/canoe but on given camping places. The backpack and co. are stowed in waterproof containers because the canoe / kayak can easily tip over.
Basically, the procedure is to book with a kayak company (there are several) in Taumarunui a few days or weeks before the start by phone or email.
There are now some VERY bad canoe companies in Tauramunui that are out to make a quick buck and have little experience. We used https://taumarunuicanoehire.co.nz and were satisfied. The cost was about 70-80 euros for the canoe and another about 60 euros for the camping sites. The canoe is deposited at the Holiday Park in Whanganui at the end. The canoe rental picks up the canoes/kayaks about 1x per week in Whanganui.
---